You must purchase or already have a printer to enjoy Play Packs
Build, customize and create like never before with Play Packs by Toybox. Packs will ship every three months with a unique and fun activity to supplement your Toybox. Each are crafted in a way that encourages imagination, personalization, and play and can be cancelled at any time.
Packs will be shipped every three months and will include a unique activity.
Play Pack #1: Battle Truck
Play Pack #2: Build your own Marble Rollercoaster!
Play Pack #3: Jewelry Kit*
*Future Play Pack themes may change
Pack 1: Battle Truck
Welcome to the auto shop! Build your truck with over 64 unique variations and pieces and enhance your creation by integrating wheels, springs, and other components to beef up your creation.
Design
Design your custom truck with a unique app from the creator space. Pick from dozens of models, mix and match, and create from over 64 different combinations
Customize
Enhance your imagination by personalizing your vehicle by drawing your own designs and applying decals
Build
Build stronger, more integrated components with the kit. Non-3d printed wheels provide better traction, use decals to help personalize, and even create mechanical pieces that really shoot missiles! 
Pack 2: Marble Roller Coaster
Design one-of-a-kind spinners and ramps in the creator space to get your marble moving. Print tunnels, cups, levers, and connectors for an endless variety of tracks.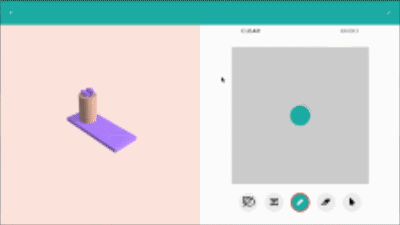 Build your coaster by mixing and matching your printed pieces with kit materials, including rods, bands, bells, magnets, and of course, marbles! There's no limit to the twists and turns.
 

Enjoy your special and unique creation as the marble zooms through your coaster. Build a new track every time you play. And experiment with the laws of physics to get your marble to go faster, jump higher, fall farther, and just have fun! 
Why Play Packs?
Premium models - Be the first to enjoy our latest (and most complex) designs. With Play Packs, we're taking your Toybox to the next level. 

All-in-one kits - Play Packs come all the accessories needed to complete the projects, so there's less time searching and more time playing.  

Do even more - We've included spare accessories and design tips for you to let your imagination go wild and create your own toys.